Dine with us
Everybody (even the children) enjoy dining with us.
With seasonal veggies from our own garden, meat from local farmers and lovely organic pasta's, oil, butter and what not we cook beautiful three course meals. The menu varies from French local dishes, our own favourites and Asian influences (everybody loves our home sausages after the secret recipe from Santi's mom). The meals are served in buffet form and consist of a starter, salad and raw veggies, a meat or vegetarian dish (on request) a cooked veggie dish and desert. We pride ourselves a little that we are well known for our delicious meals, even amongst the children. The children eat together with us at the same time and from the same buffet. All is cooked separate (no sauce over pasta beforehand, so everyone can choose what they like). What better than to sit back and relax during your holiday and not have to worry about what to eat that night, knowing it will be good and healthy, because we cook with lots of vegetables. We can take food allergies into account or you can request a vegetarian meal (we have been vegetarian ourselves for many years). Just don't forget to discuss it with us beforehand.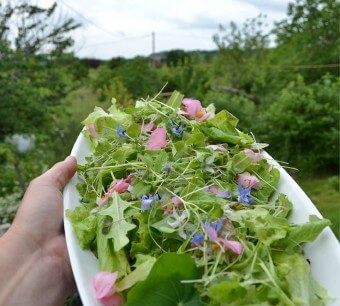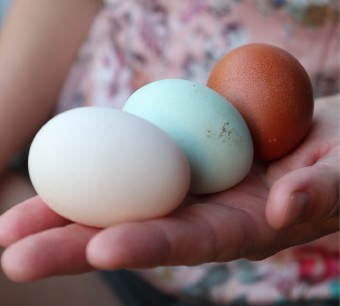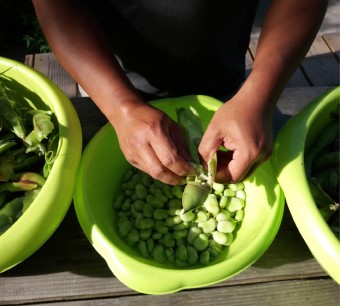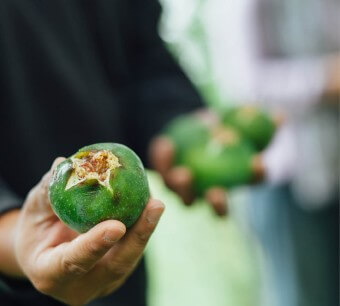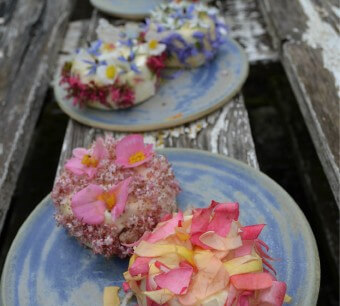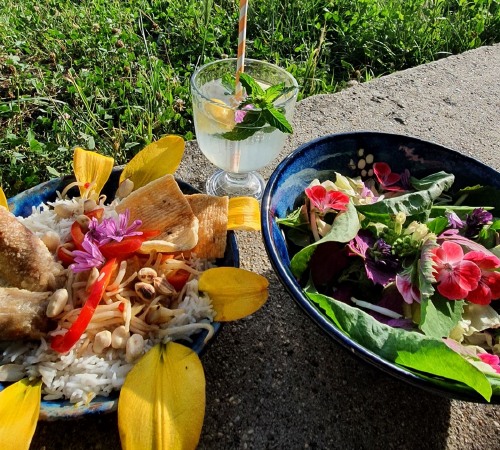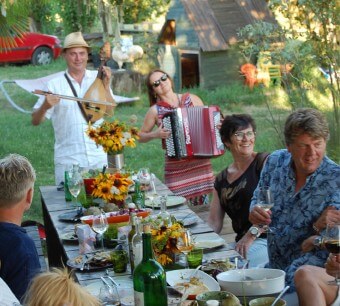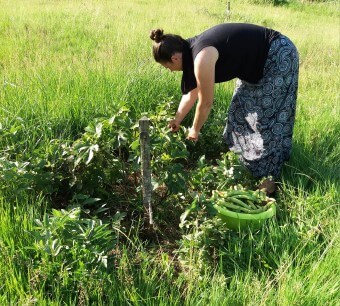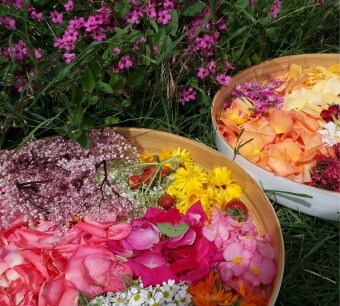 Dinners for Holiday Guests
During the summer months we cook 4 nights a week and in the off season 3 nights a week. In the morning we write the menu on the board and you can choose if you would like to have dinner with us that night. Dinner is in buffet style, so you can fill up your plate with all the things you like.
Of course you can cook yourself. There are free bbq's at your disposal, all accommodations have cooking facilities and you can harvest from our garden. Click here for a list of all the facilities that are present.