About Sandra & Santi
It is such a nice story the way that Sandra and Santi met that Sandra even wrote a book about it which has been published in 2015. Just in Dutch to start with (but we keep you posted if ever it will be translated). Lots of things could have happened which would have resulted that we would have never met. Santi was born in Laos and at very young age his family fled the country when the communists took over. After spending a year and a half in a Thai refugee camp they were able to go to France. Santi's mother was a practicing Buddhist and she would take Santi from a young age with her to the temple. After starting his medical studies and shortly after a tour in the army, Santi chose to become a monk in Sri Lanka which was the start of extensive travels through Europe.
Sandra was born with her feet in the mud in the Netherlands however self-reflection and plants have always been important in her life. Coming from a family of flower growers and exporters and an education in international management and economics, it was quite a challenge to find a place where work, a sensible contribution to the world together with room for some contemplation could be combined.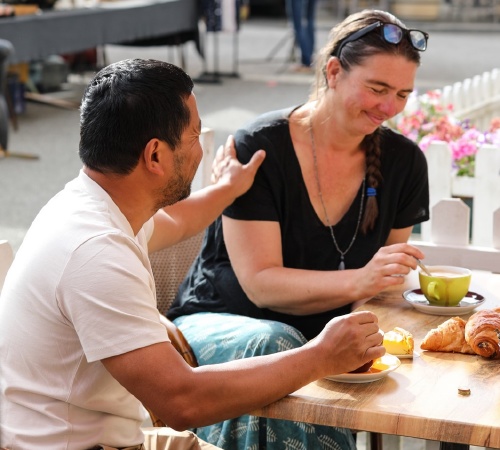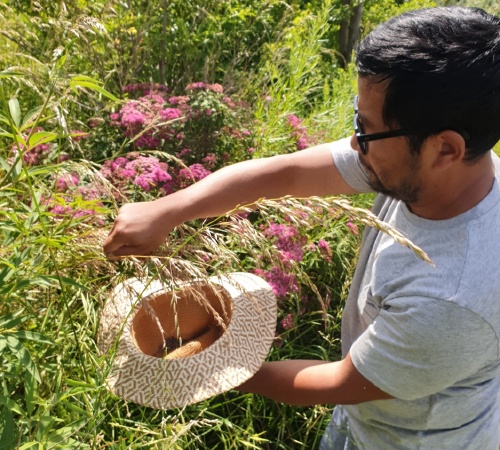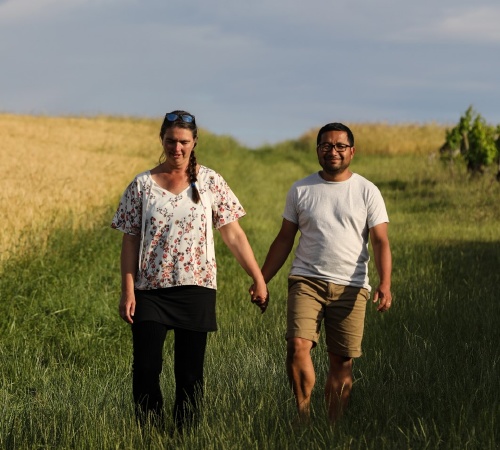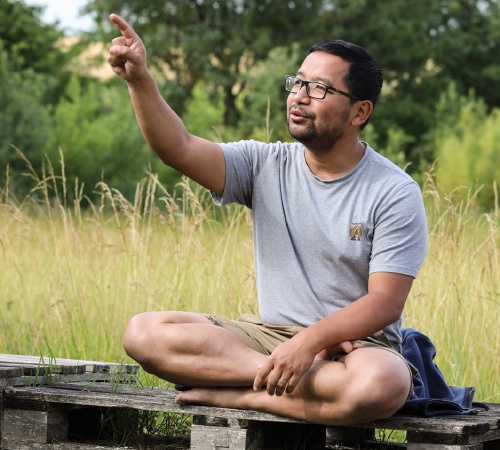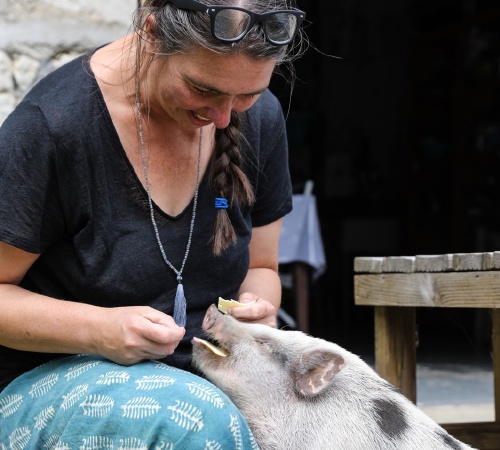 In a Buddhist monastery in France we finally met. First as friends and only years later as a couple. It has been a long road filled with dreams how we finally ended up with creating Simply Canvas. And now years later we are still equally happy with it as during the start. All our capacities and longings find their place here. We have lost our heart to living in the countryside. We enjoy sharing our place with guests. Our passion for gardening can go a long way on 12.5 acres of land. We are developing our land to the principles of permaculture. We enjoy the diversity in our lives where part of the year we receive guests and meet lots of new people and during the winter months our inner hermit gets a place when we can emerge ourselves in the silence of the country side. Then Sandra has time to write and ponder in front of the fire place or plant some trees and Santi will invent some new chicken coop, plays with his fish or one of his games (yes he is a secret gamer) and we go out for lots of cups of coffee at the local cafe with croissants of course.