Eet mee met ons
Met de seizoensgroenten en eieren uit eigen tuin, vlees van lokale boeren, aangevuld met heerlijke biologische pastas, olie en andere dingetjes koken we regelmatig een vers drie-gangen menu. Gerechten variëren van Franse lokale gerechten, onze eigen favorieten en Aziatische invloeden (iedereen vindt de huisgemaakte worstjes naar geheim recept van Santi's moeder niet te versmaden), altijd aangevuld met verse salades en rauwkost. We zijn er best een beetje trots op dat we bekend staan om onze heerlijke maaltijden, zelfs onder de kinderen. Want wat is heerlijker om achteruit te leunen en te relaxen gedurende je vakantie zonder je zorgen te maken over wat straks te eten, wetend dat het lekker en gezond is. We kunnen rekening houden met voedsel allergieen en je kunt ook je hele verblijf vegetarisch eten(we zijn zelf 10 jaar vegetarisch geweest). Vergeet het alleen niet te overleggen met ons van te voren.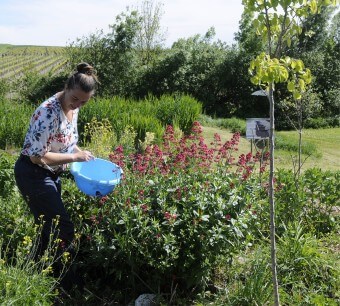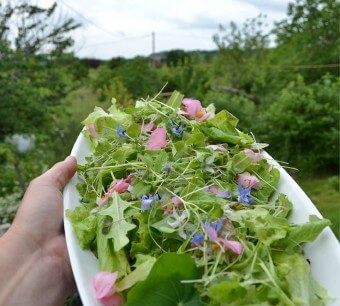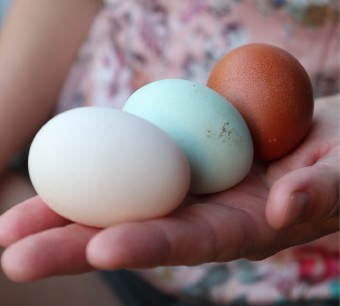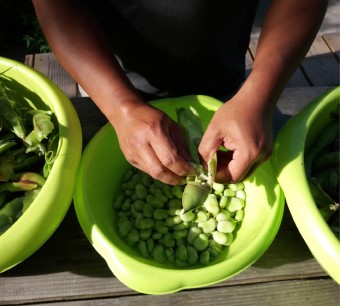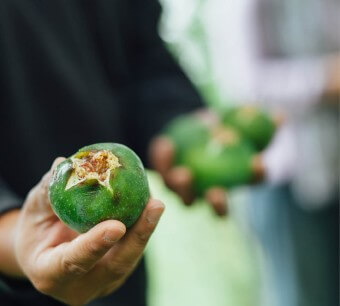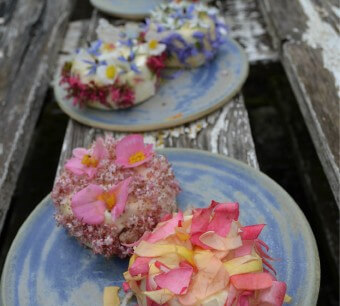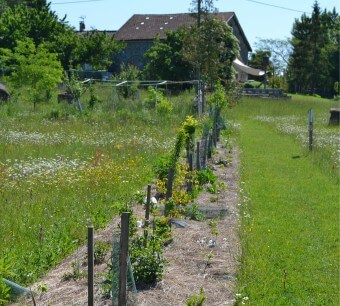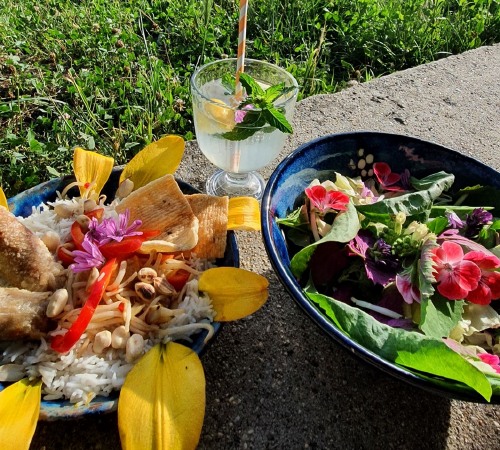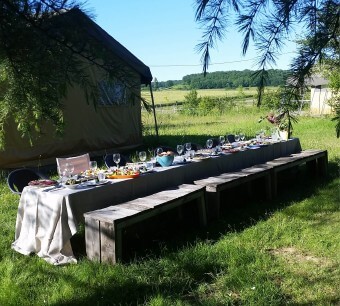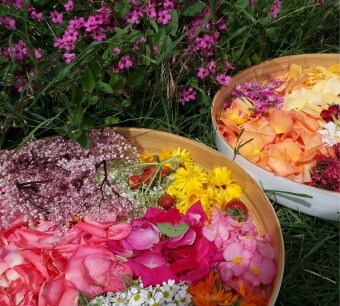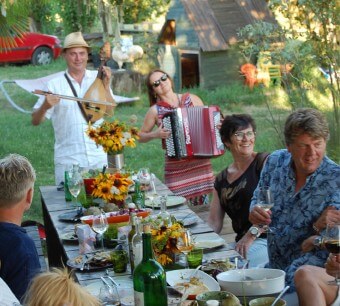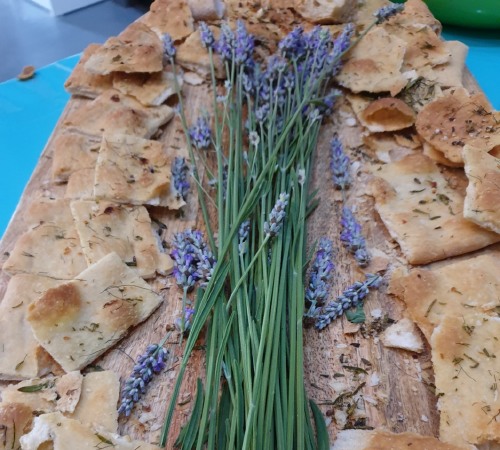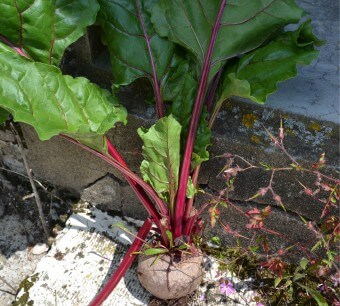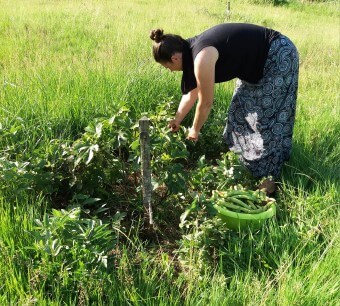 Diners voor vakantiegasten
Gedurende de zomermaanden koken we 4 avonden per week en gedurende het laagseizoen 3 maal. In de ochtend schrijven we het menu op het bord en je kunt jezelf verwennen en kiezen of je mee wilt eten die avond. Etenstijd is 19.00, we zetten het eten op in buffet stijl waar je zelf je bordje kunt vullen totdat alles op is.
Voorbeeldmenu:
Tomaten en mozzarella, watermeloen, groene salade, rauwkostbloem met tomaten, komkommer, worteltjes en olijven, lokale worstjes of huisgemaakte vegaburger, pasta, verse tomatensaus met groenten uit de tuin, huisgemaakte pesto. Franse kaas als toetje of ijs voor de kinderen.
Aziatisch feestje: Loempia's, salade met eetbare bloemen, rauwkostbloem met tomaten, komkommer, worteltjes en mais, kip, rijst, satésaus, verse kroepoek. Allemaal verschillende soorten ijs als toetje.