Dansen en Schrijven
25 juni - 2 juli
Monique Sajet komt al jaren naar Simply Canvas Farm voor prachtige weken biodanza. Of eigenlijk intuitief dansen in verbinding met de andere deelnemers. Op een liefdevolle, luchtige en ook diepgaande manier helpt Monique je al dansend meer inzicht te verkrijgen in je diepe zelf.
Dansen, eten, zwemmen sterrenkijken met knapperend kampvuur. Een week voor jezelf om jouw batterij op te laden. Optioneel een buiten meditatie gevolgd door ontbijt in stilte. Dagelijks biodanza met aansluitend lunch. In de middag schrijfoefeningen en opdrachten met life coach Marja of heerlijk relaxen aan het zwembad of wandelen. De maaltijden worden liefdevol bereid door Sandra en Santi. We maken gezamenlijk de lunch voor en met elkaar.
Je beweegt op muziek uit alle werelddelen, op blote voeten of zachte dansschoenen en makkelijk zittende kleding. Je hebt geen danservaring nodig. Je gaat je fysiek en mentaal krachtiger voelen om verder te bewegen op de golven van jouw bestaan.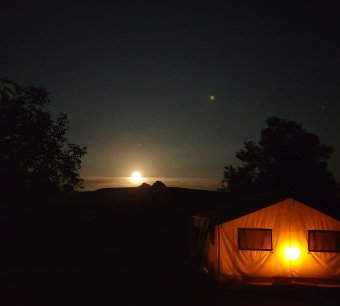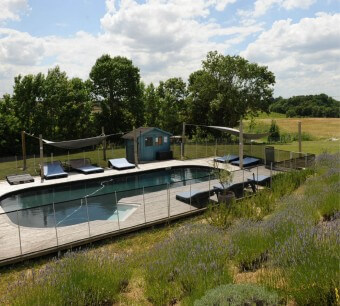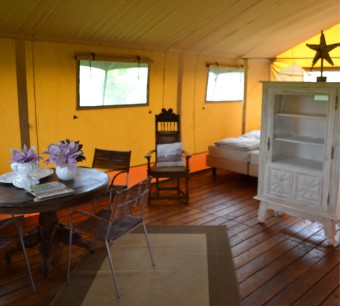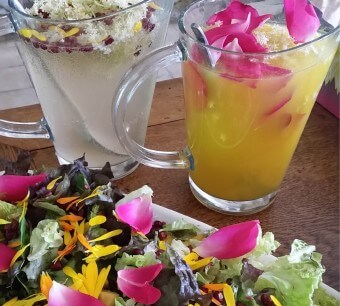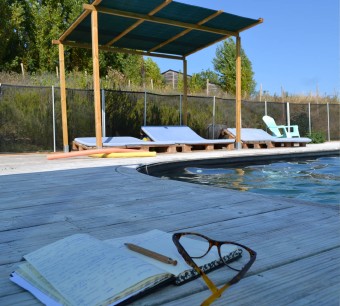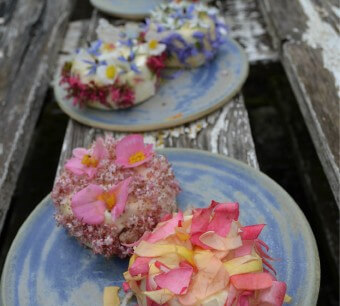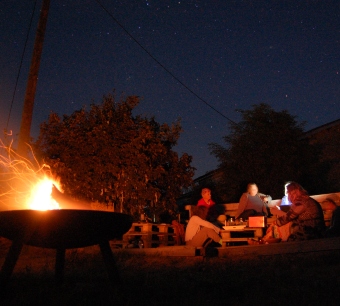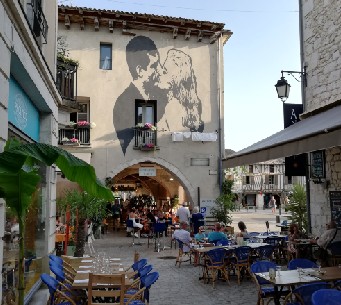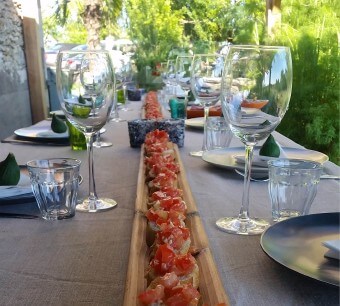 Programma
Binnen het programma begint de dag met ontbijt in stilte. In de ochtend is er dansles in de middagen schrijfles. Als het kan gaan we een avond naar een leuk dorpje om te dineren en natuurlijk is er een aantal maal kampvuur.
De week is een prachtig cadeau voor jezelf.
Je kunt vliegen met Transavia vanaf Rotterdam naar Bergerac, met de auto is het ongeveer 12 uur rijden, of je kunt de trein nemen (TGV naar Bordeaux en dan doortreinen naar Sainte Foy la Grande, waar we je op komen halen).
Prijs
Simply Canvas Farm is een prachtplek met 6 safaritenten, 3 gites en zwembad midden in de natuur. Toeslag 1-persoonskamer € 150,- ( beperkt!) Reserveer via welkom@moniquesajet.nl of Facebook. Biodanza helpt je om meer plezier in je leven toe te laten en je nog meer te verbinden met de natuur en mensen.