Op vakantie met tieners; hebben jullie er ook zin in?
Op veler verzoek hebben we dan eindelijk speciale weken voor tieners. Nee hoor, we gaan niks speciaals organiseren, alleen de datum is er. Of jullie dan willen volleyballen, kampvuren, wifihangen, hangmatwuiven of zwemmen beslissen jullie zelf. Simply Canvas Farm is een heerlijk relaxte kleinschalig en ruim vakantiedomein in de Dordogne met 3 vakantiehuizen en 6 safaritenten en veel leuke uitjes in de omgeving voor tieners. Je kunt vlakbij kanoen of zwemmen in de Dordogne, er is een heerlijk zwemmeer vlakbij, het klimpark vlakbij Duras is niet te missen en natuurlijk lekker uit eten in een gezellig dorp dichtbij zoals Eymet of Duras.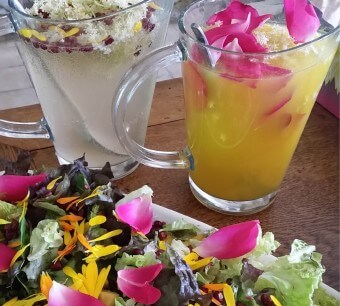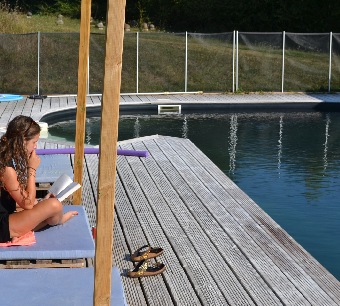 Nu we al jaren draaien hebben we een heel aantal kinderen zien opgroeien bij Simply Canvas Farm. In de laatste jaren hebben we vaker het verzoek gekregen voor tienerweken en in 2022 hebben we voor het eerst speciale data vrijgehouden. Het waren heerlijke weken, want hoe gezellig is het dat er jongeren van je eigen leeftijd zijn.
In 2023 hebben we opnieuw twee weken vastgelegd waarin we voorrang geven aan boekingen van ouders met tieners. We houden de weken vast tot en met half januari, dus wacht niet te lang voordat je boekt. Je mag natuurlijk altijd even mailen welke leeftijdsgenoten al gaan komen. De prijzen blijven gewoon hetzelfde als de hoogseizoenprijzen van onze diverse accommodaties.
We zien je graag.